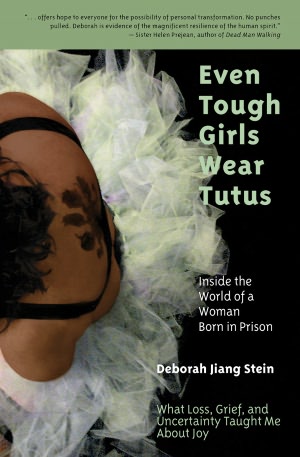 As an avid reader, every once in a while you'll come across a book that touches deep in your soul and stays there, permanently etched by relatability and appreciation and admiration for its writer. Tutus is one of those books. Deborah Jiang Stein's honesty, courage, and redemption are admired by the Mindful Readers. We joined on April 3rd, 2012, and echoed such great words about her journey heroically revealed. May Deborah never stop continuing to inspire, never stop baring her soul while encouraging others into greatness. That's what life is all about.
Register here to win a copy of Even Tough Girls Wear Tutus!
THIS GIVEAWAY IS NOW CLOSED. THANK YOU.
Email info@deborahstein.com by midnight Friday, April 13, 2012. Please put MINDFUL READERS in the subject line. Random.org is used for the drawing. Two winners will be chosen. The deadline is midnight Friday, April 13, 2012.
For more information on Deborah's mission, visit The unPrison Project: Freedom On The Inside website.